I started working on an Ultramodern city for playing Relic Knights and whatever else on. I am trying to avoid the city rubble look that tends to plague gaming. I am building it mostly with foamcore, cardstock and clear plastic page dividers. There are obviously going to be detaily parts which are going to be more expensive, but for now, I have spent less than $10 and have fundamentally constructed for over 15 (4"x6") buildings, 6 (12"x12") floor tiles, and am less than half way through my supplies.
Here is a quick glance at two stacked structures.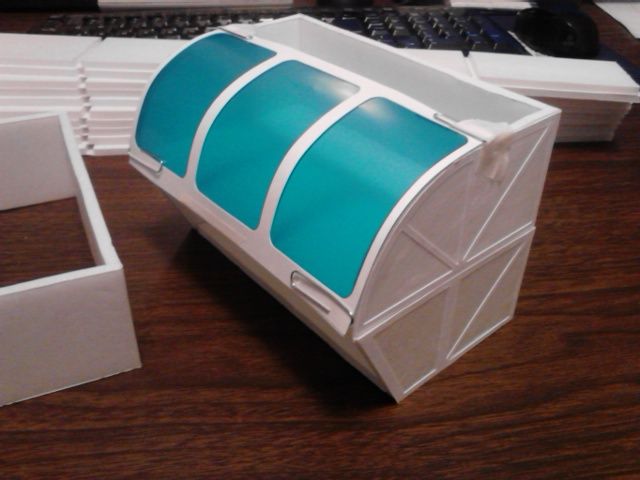 The intent is to build a bunch of these and a handful of key detail structures. Any structures with windows will have interiors designed as well. Most interiors will be glued to old gift cards that have been detailed out with chairs and such. Some walls will feature mounted screens and the like. I am endeavoring to make this as simple a project as possible and keep it cheap. Though I did just buy a police box for my wife to hide and a set of arcade machines (which will be detailed as Super Dungeon Explore arcades) to be positioned throughout the town. I'll be adding some vending machines and other fun things too.