Chibi Crawl is a Dungeon Crawler game which is designed to allow a group of players to have a cooperative or solo play run through a monster infested dungeon. Right now the game is far from complete and is undergoing a variety of revisions. But I will have the most recent version posted here for testing purposes.
Version 02/04/13
https://docs.google.com/file/d/0B_dGQQhS2y0vQnJtLS1lVFhWX0k/edit
Any feedback can be left here:
http://artistsunited.myfreeforum.org/about3581.html
Here is a quick preview of one of the stat cards, though I am working on revising this in the near future.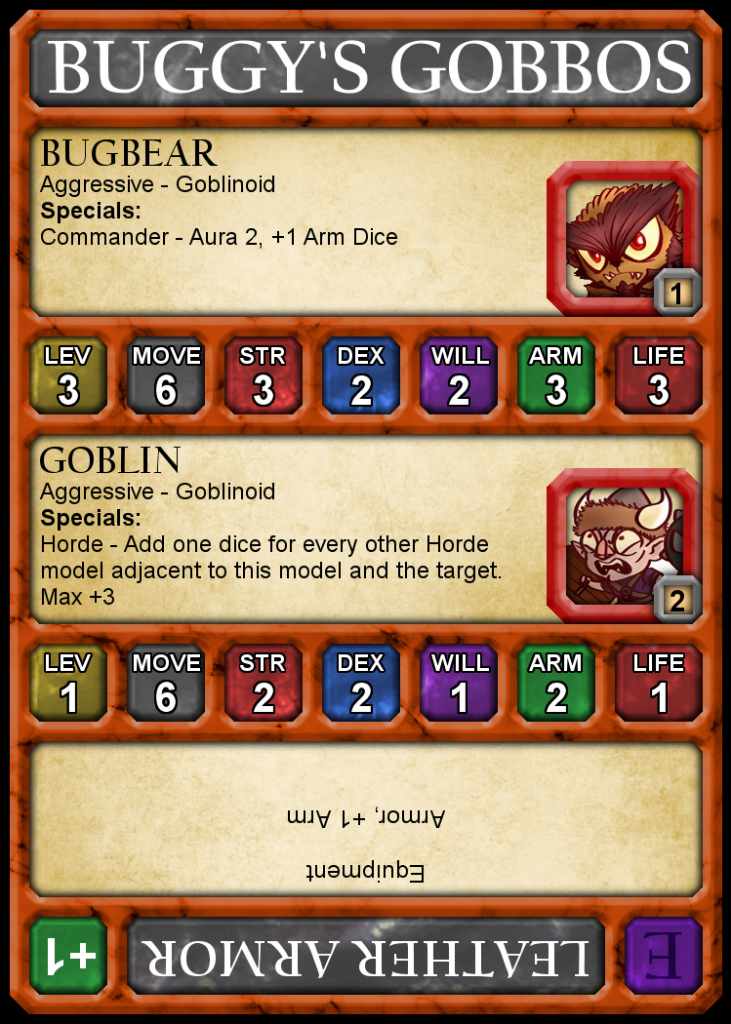 Also, I do not have a current rules set up for download as I have been putting it under major revision.