One of my purchases from Gencon was the expansion for Super Dungeon Explore, the Caverns of Roxor. Naturally I've been busting my butt to get it all painted as soon as I could.
While there is a little bit left, the majority of it is right here.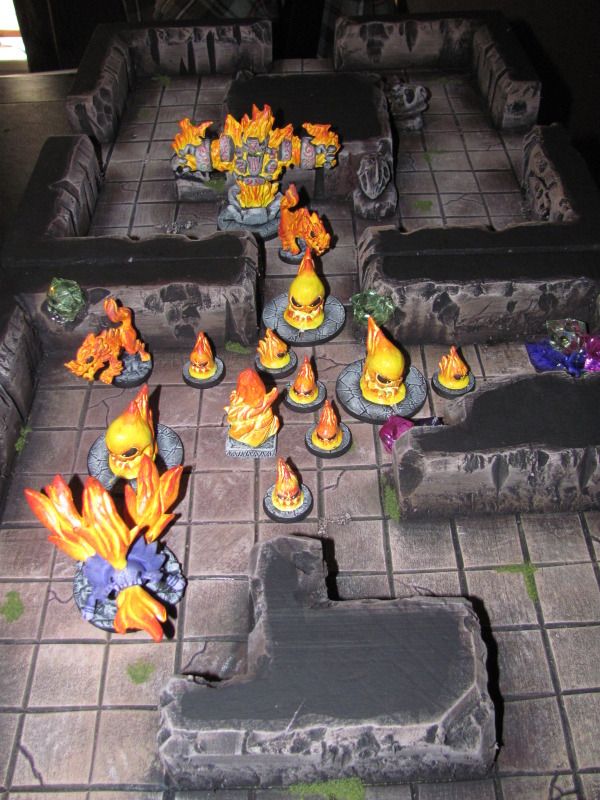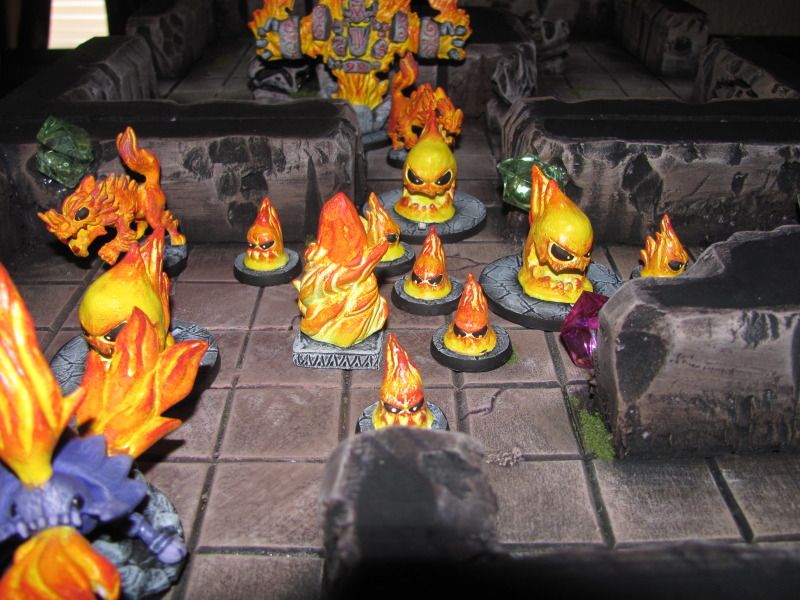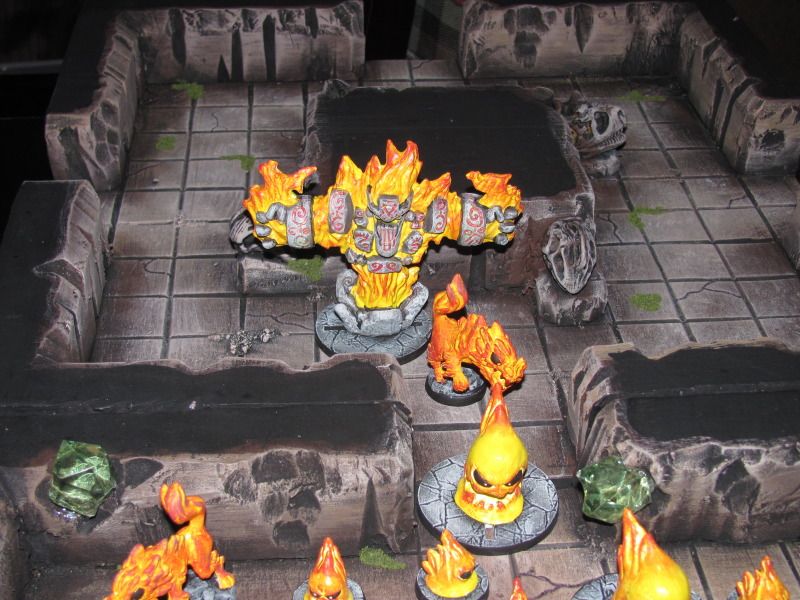 I painted all the Fire Flow Denizens with UV sensitive paints. I'll be embedding black light LED's into some of my future terrain.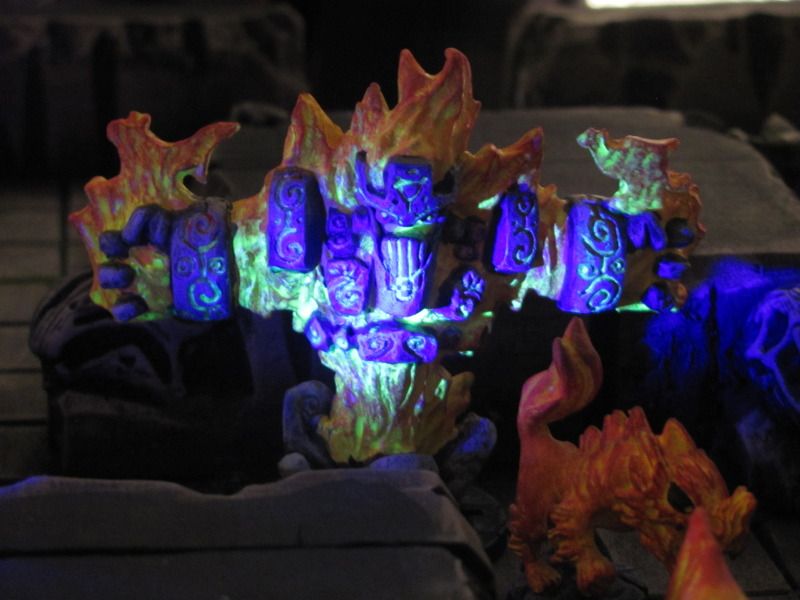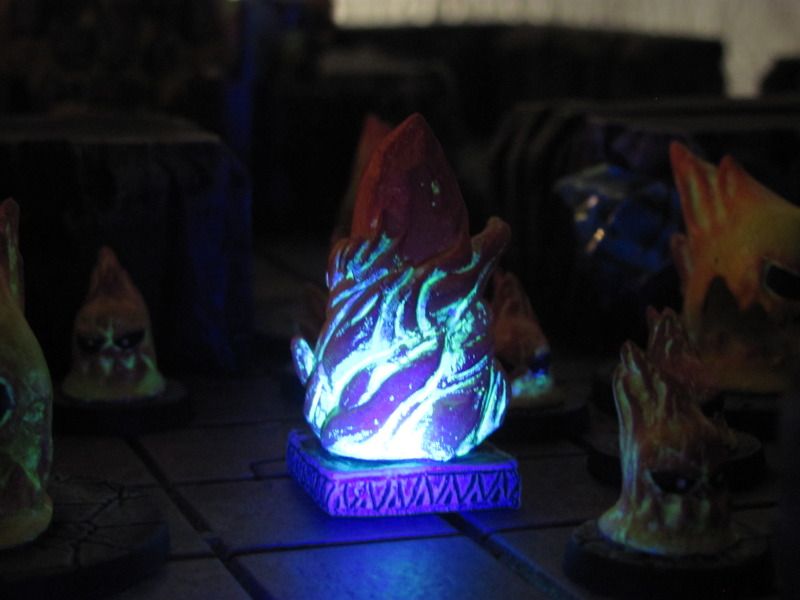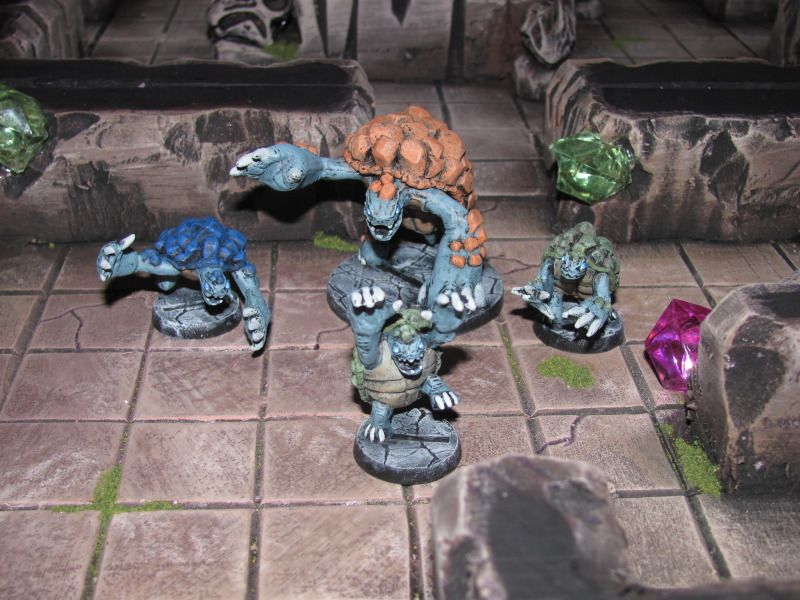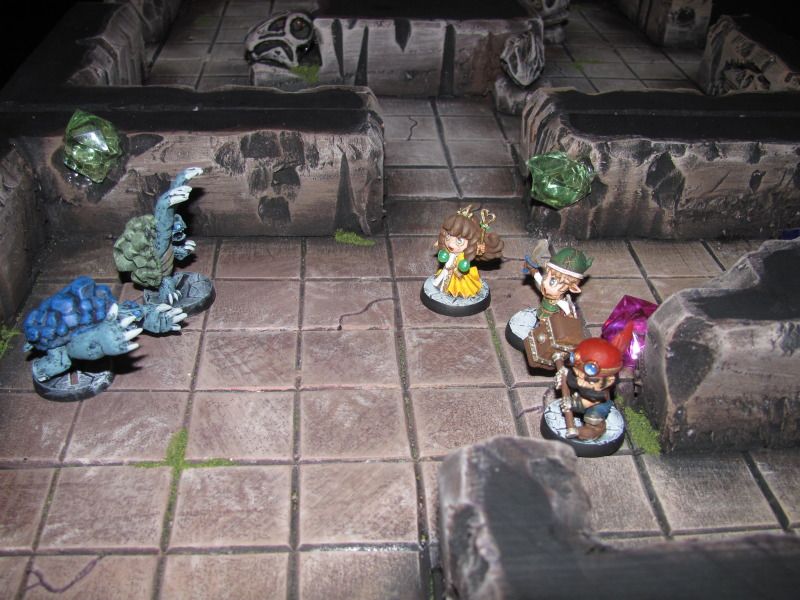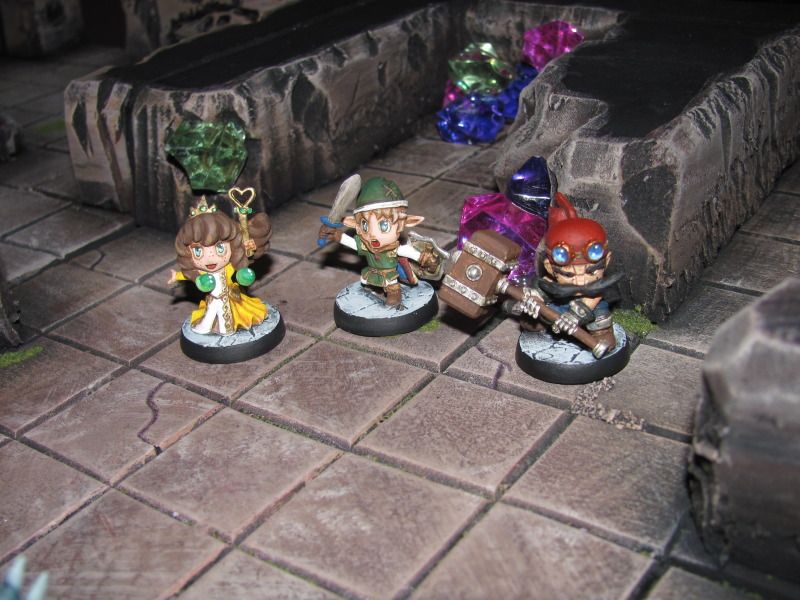 Enjoy!!