I do not include shipping costs and will happily provide them. I should note it occasionally takes me a while to make it to the post office. I generally make my wife do it as I sleep during the post offices hours.
Crystal Caverns Tile Set
- $150 w/o Shipping
This set consists of 5 12x12 tiles with 30mm squares. As a point of interest in the future my tiles will be by default at a 13x13 size. If you purchase these now and any more of my foam tiles in the future, I will provide you free adapters to allow these to fit with any of my other pieces.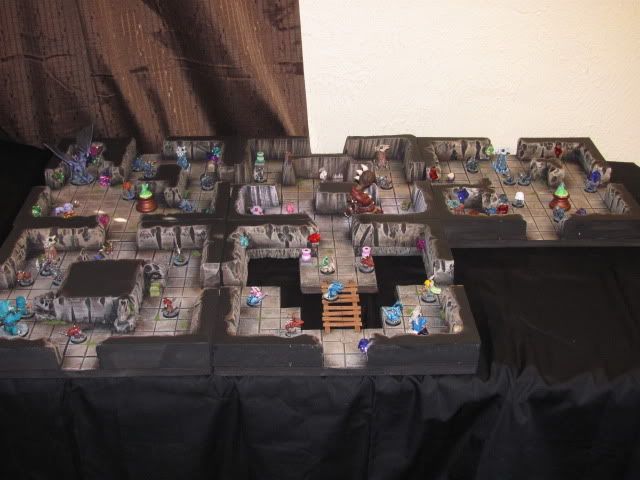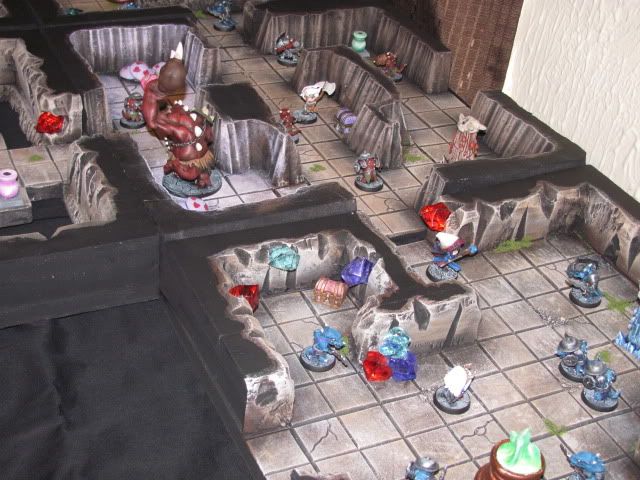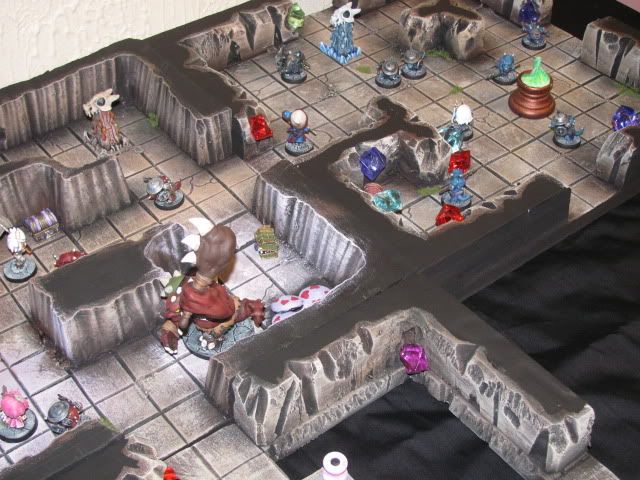 Generic Fantasy Dungeon
- $100 w/o Shipping
With this set you will get the entire foam dungeon as seen below, including Door Frames. I will not be including any pillars or other decor. This layout has 30mm squares. If for some reason you do not want the borders, I will remove them at a charge of $20.
Rabbit Monsters
- $4 Each
These are some custom sculpted and cast Rabbit Monsters. I have limited supply and they are $4 each, I should note they all have some minor casting defects especially noted by some bubbles in the tails, it is easily filled with a dab of green stuff. I have even used a bit of super sculpey on some of mine that were really bad, they held up to the baking fine. You will not receive any figures with missing ears, those have been taken care of.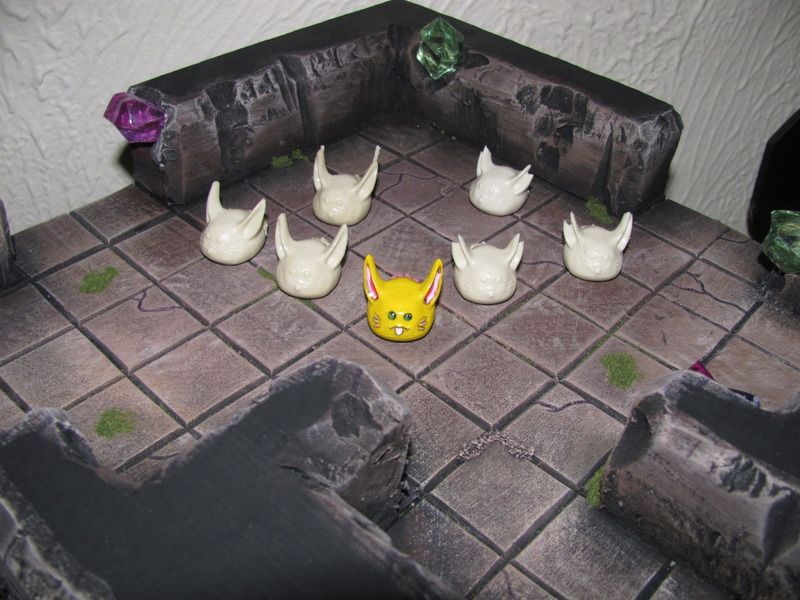 Custom Foam Tiles
- $35 per tiles
I will custom craft you tiles like my previous works at a cost of $35 per tile for a layout like my Crystal Caverns. Note, that if you request anything more complex, I will have to charge extra as expenses and time dictate. I will not exceed my quote for you though. I would expect about a 4-6 week turnaround time as these will only be worked on 2 nights a week.
Inquiries can be sent to thefacelessking@gmail.com