So despite years of hemming and hawing I began my trip to Mars the other night. I ordered a few figures from Tin Man and a few from Bronze Age. Along with these I got the Savage Worlds Mars books and the Savage Showdown rules as well. Also I ordered a cool poster map of Mars that has the Modern, Victorian and Barsoom features integrated together. It has a lot of unnamed cities and such that make it easy to work for gaming.
While I waited for shipping I started working on terrain, I haven't gotten too far yet and don't have pictures yet, hopefully they'll be there soon. My figures from Tin Man along with my poster map arrived in a few days.
Here is the map I purchased from Mythic Images, it's a great map, a little smallish, but nice quality.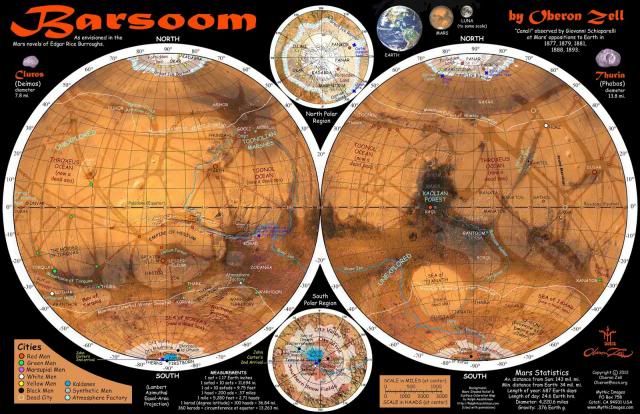 And here is the first finished figure from Tin Man Miniatures, the incomparable Dejah Thoris. This figure is from the Tin Man line, I believe it is supposed to represent Thuvia, but I preferred her for Dejah as the other figures breasts look like Watermelons, and not in a fun way, but as in they glued watermelons too her.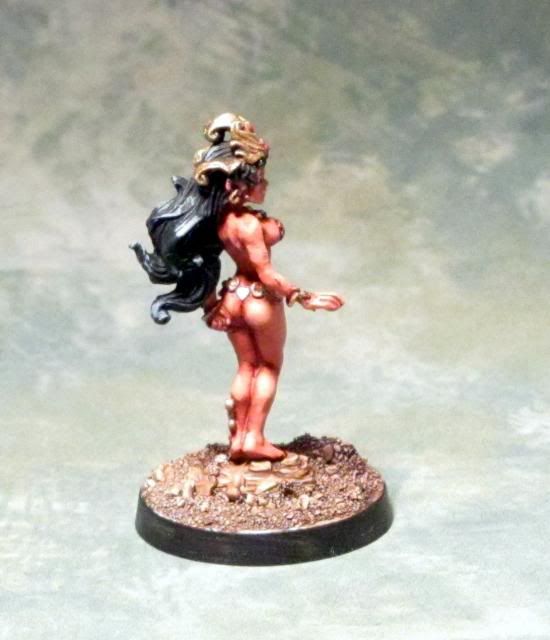 I feel liker her face could use a little work, but I'm very happy with her skin tones as she's not red, but she's far from a standard flesh tone as well.